This next drawing was inspired by one of my favorite TV shows,
Pushing Daisies
. In the episode "Comfort Food"from season 2, Olive Snook, played by the lovely Kristin Chenoweth, is teamed up with the Pie Maker for a wonderful Bake-Off competition. Both Olive and Ned wear the most adorable themed outfits, and I couldn't resist doing a caricature of her.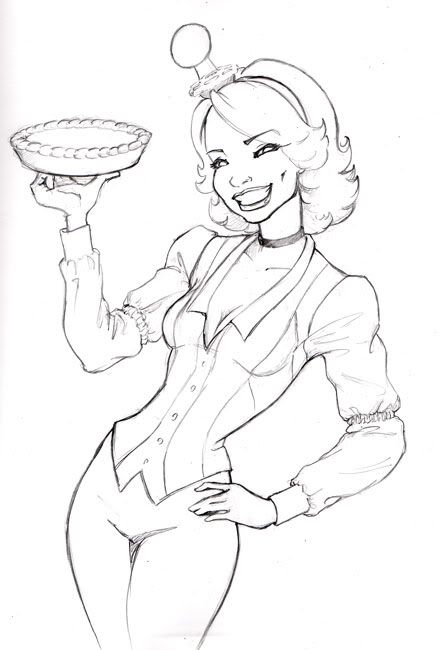 I hope to play around with this sketch more at some point, maybe add some color? We'll see!
Here's a screen grab for the actual episode, in case you were curious to see.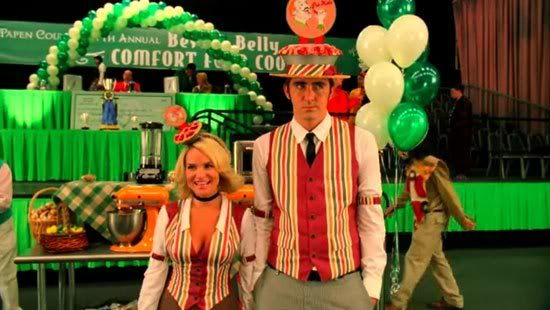 Thank you for checking out my work. All comments and questions are welcome!
<3
Hannah